Sorry there have been no post rescently but I have been commuting from Glasgow to London every week and it has been crazy. Haven't had much time for stitching!
But I thought i'd put this up as I have just recently finished a little card for my friend.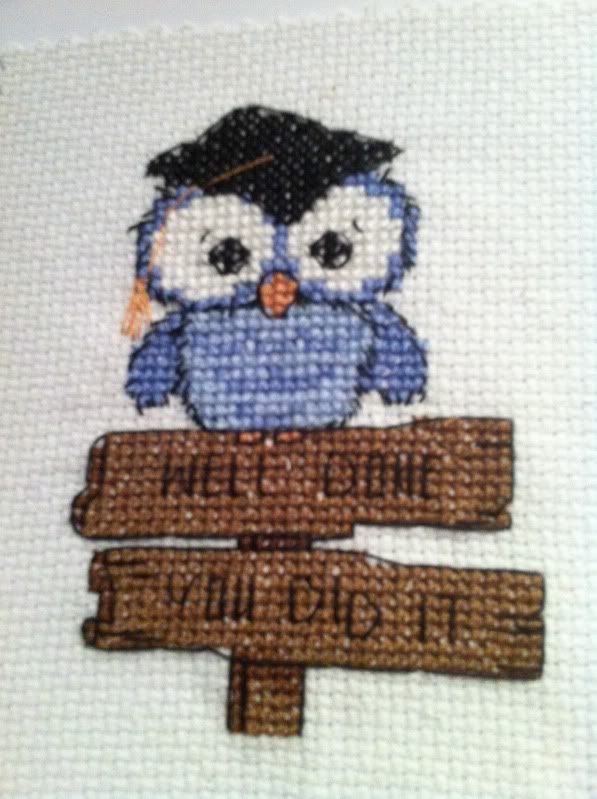 This is the owl card from my friend's graduation. I was so happy with the finish and it only took me a couple of days. My friend loved it! I was so happy as I don't normally give my friends stitched pieces.
Anyway I am going to be doing a bit of a photo blog tomorrow with pics of finished pieces that i have rescently done. Keep an eye out as there will be quite a few posts coming in the next week!