I don't know about you, but giving people gifts is something I love to do. Whether it's a little surprise that they didn't expect, or something they have wanted for a long time, I just loving the act of giving and seeing people light up. I especially love giving stitchy gifts. I am going to put up a few pics of some of my previous gifts that I have lovingly stitched. Everyone who I gave them to was so happy to receive them and it's an amazing feeling to see people appreciate your work.
If you have never made a stitchy gift for someone, then now is the time. The possibilities are endless and you should pick something you are comfortable working with and just go for it. For beginners, cards can be a quick gift that can be stitched in hours or days and can brighten up a birthday. For the more experienced stitcher, you may want to make a canvas or a cushion. Whatever it is, I am sure your friends and family will love it and be amazed at how creative you are.
Here are a few examples of things i've made for people.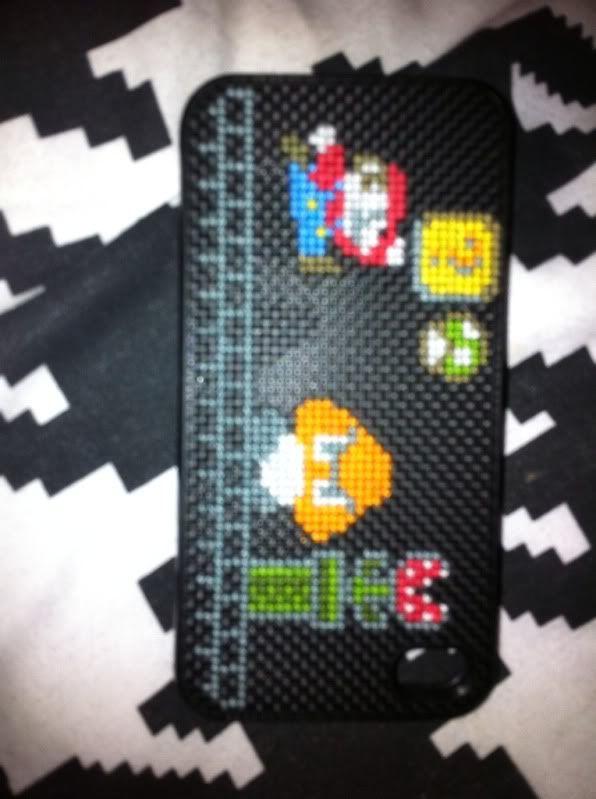 This is a phone case that I stitched for my boyfriend. He loves computer games (as do I!) and it seemed fitting! He absolutely loved it. This is something you can pick up from a variety of places. A warning though: It only comes with three threads. In the end I decided to use my own DMC threads to make the design.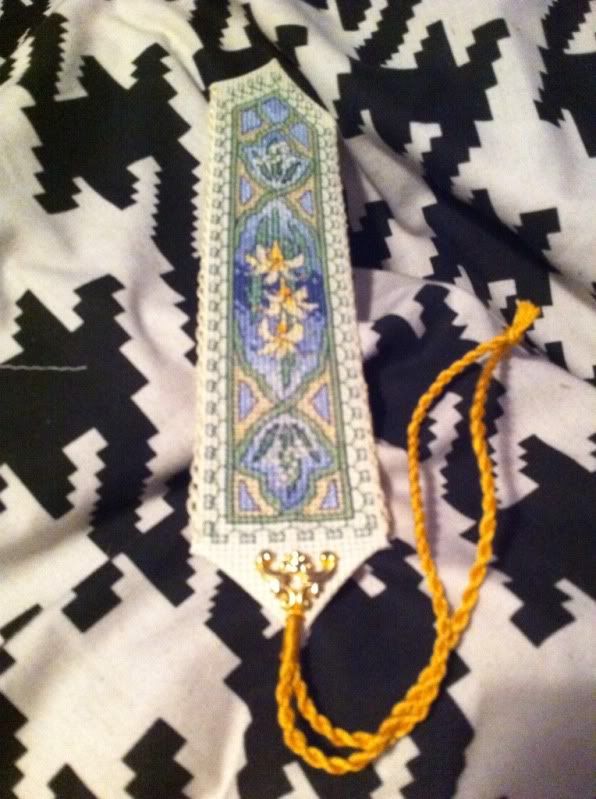 This beautiful bookmark was a gift that I made for my boyfriends mum. It was very challenging as there were a lot of colours and some new stitches I had never used before. I even had to make the toggle at the bottom! This is an excellent gift but may be better for experienced stitchers. This came from a kit made by
Dimensions Gold. It comes in a pack of two but I only ever made one. I was really pleased how this turned out and I would do it again.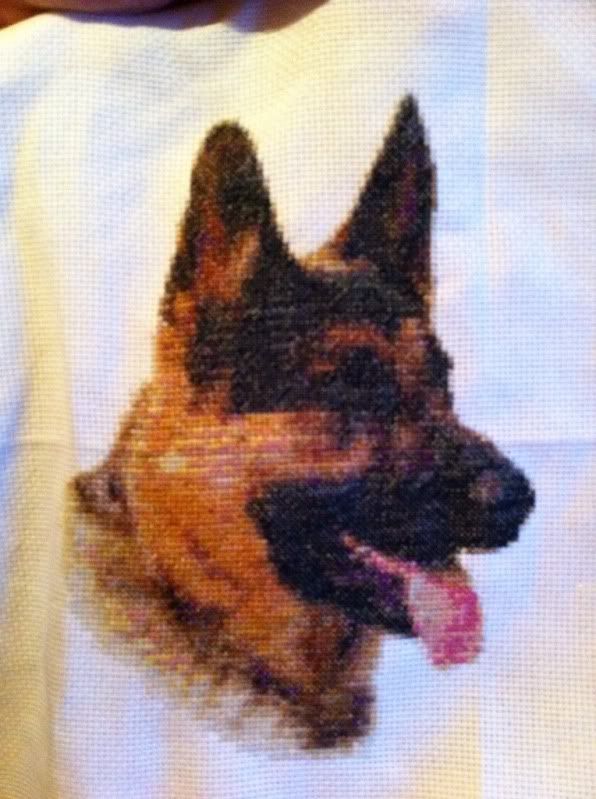 This is the final item I am going to show you. This was made for my fathers fiance and was from a pattern that I was given as a gift. I collected the threads myself and it took me quite a while to stitch. The good thing is, all of the stitches were whole cross stitch! No French knots, no back stitch...not even a fractional! I eventually turned this into a framed picture and it hangs on the living room wall.
Well I hope this has given you some ideas of what you can create for your family and friends.
See you soon and stay stitchy! :)